A3, 170 Gsm Coated Glossy Paper
Glossy Coated Paper.

Smart Paper.

Size A3, 170 Gsm

Suitable for laser printers and digital printer systems.

Ideal for companies that produce their own brochures, catalogs, business cards and files, such as offices, companies, schools, digital printing centers, municipalities, associations, bank centers, insurance companies.

You have a special meeting and you want to print a few brochures. It costs a lot when you print it. However, with your own color or black and white printer you can produce your own product at a much lower cost.

Made from high quality paper.

Check the printer properties to see if it matches the thickness specifications of your printer.

This product is suitable for laser printer and some customers can use inkjet printing. When this product passes the inkjet print, it does not dry the paint immediately because the surface is not absorbent. If you are going to use inkjet printing, wait for printing to dry after printing, and do not leave any paper on it.

Besides our internet address, you can get our product from our office center, web shops and stationery stores.

High number of shipment is available upon request.

Our product has been produced in Turkey by Matbaamarketi.com, which has a great deal of capacity and business expertise in the printing industry.

Dealership system is provided.
What is special printing
This is wedding card available only for special printing stystem. Special printing is not normal or offset printing.
Special Printing Methods
Hot Foil Printing
Emboss Printing
Special Printing Costs
Cliche is required for special printing. It is a long and troublesome application that requires manual labor.
Special printing is only available on designated wedding cards.
Some special prints are applied on some wedding cards. It is applied to the front and back of some cards, to the card and holster part of some cards, and to the labels and envelopes of some cards.
Some cards and envelopes are also embossed.
These details are clearly visible in the product illustrations.
Application costs are different for each product and are indicated on the product pages.
The specified printing fee will not change in the order of 1000 pieces. You will pay the same fee for 50 pieces or 1000 pieces.
Changing Printing Options
You just need to pick your wedding card and add a basket. If the card you choose is suitable for special printing, the system will automatically add an extra fee. If you want blank and unprinted cards, you will have to go to your basket and choose from options.
No printing fees will be charged for cards that do not require special printing. The printing fee for offset and normal printed cards is our company's gift.
 
Print Samples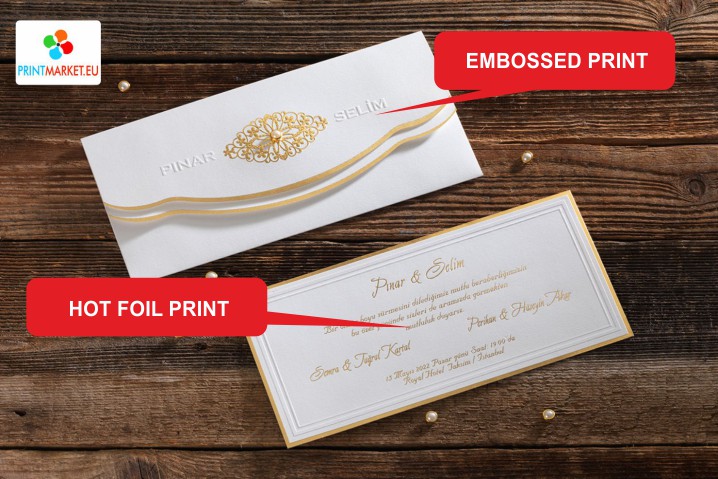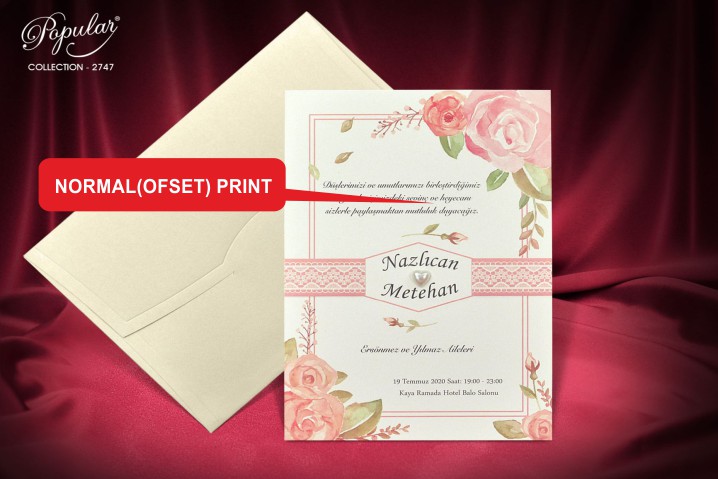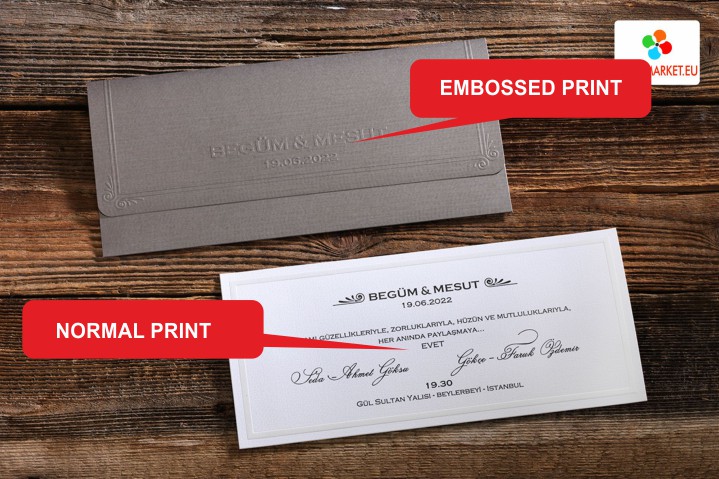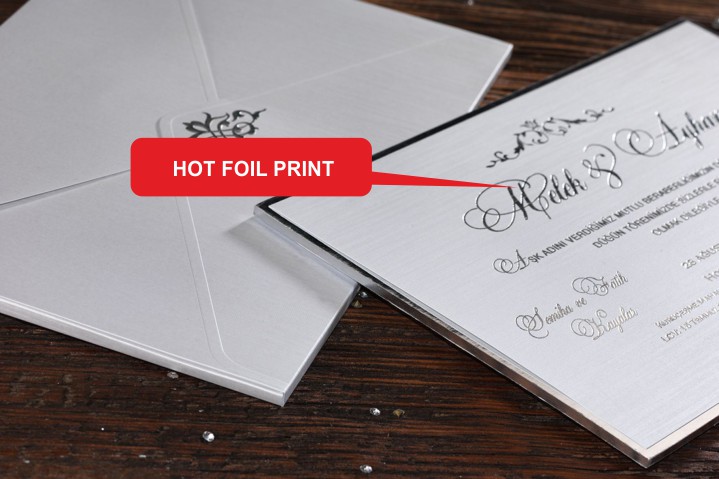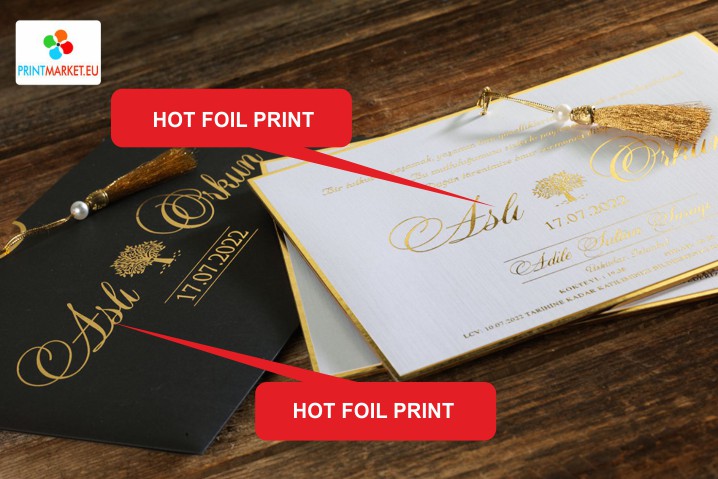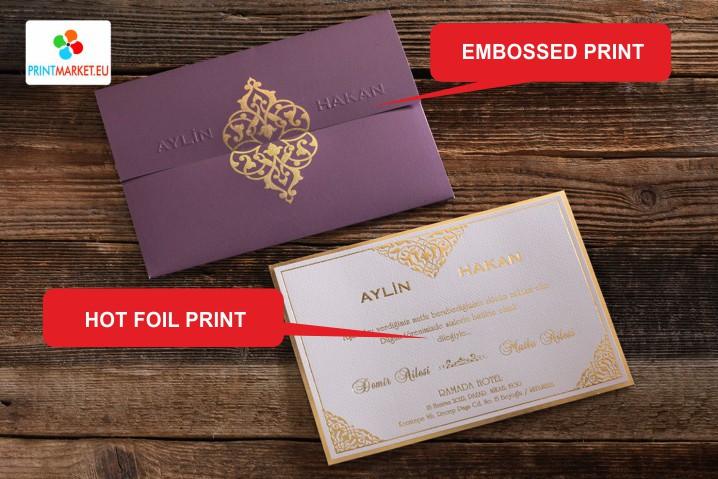 Paper Features
Printer Type:
Laser Printer

Digital Copy System

Offset Printing
Paper Type:
Coated Glossy