Matt Sticker, A5 Sized, 80 Gr
---
A

package contains

200

pieces

.

Fits A5 size converted and packaged by our company as well.

Special rates are applied to purchases that are installed

If you wish, you will demand printing; Digital or offset is made by our company with the technology.

​Digital printing, offset printing, color print, color output is suitable for. Can be used in laser and injection printer.

Labellers, imported and the known brand.

Just for easy opening of the rear half into strips cut on the surface. I mean, it's so easy with adhesive parts carrier you can get from each other.
Glossy Sticker
with Matt Sticker
the differences between Labels
GLOSSY STICKER: Consists of bright paper.

Keeps

you alive

colors

.

Can not convert to Matt

.

But it's hard to write with a pen, ballpoint, and so on.

Writing with

a magic marker

on the

CD

and

quality

.

Laser printers can print in.

Laser

paint

dries

quickly

because

pressure

stove

.

Inkjet printers can print print nozzles. However, you need to vent to dry and dry should not put anything else on it. Matt Label the much more durable, strong and bright.
MATT LABEL: As far as we know, is the stickum copying paper. It is Matt. You can write any kind of pen upon. However, due to the characteristics of the paper absorbs the paint quickly and will matt..
Coated paper
such as
high-gloss
and
can't be alive
.
You can use the printer, laser and spraying.
Instant
dry.
Coated paper
is not
made
.
What is special printing
This is wedding card available only for special printing stystem. Special printing is not normal or offset printing.
Special Printing Methods
Hot Foil Printing
Emboss Printing
Special Printing Costs
Cliche is required for special printing. It is a long and troublesome application that requires manual labor.
Special printing is only available on designated wedding cards.
Some special prints are applied on some wedding cards. It is applied to the front and back of some cards, to the card and holster part of some cards, and to the labels and envelopes of some cards.
Some cards and envelopes are also embossed.
These details are clearly visible in the product illustrations.
Application costs are different for each product and are indicated on the product pages.
The specified printing fee will not change in the order of 1000 pieces. You will pay the same fee for 50 pieces or 1000 pieces.
Changing Printing Options
You just need to pick your wedding card and add a basket. If the card you choose is suitable for special printing, the system will automatically add an extra fee. If you want blank and unprinted cards, you will have to go to your basket and choose from options.
No printing fees will be charged for cards that do not require special printing. The printing fee for offset and normal printed cards is our company's gift.
 
Print Samples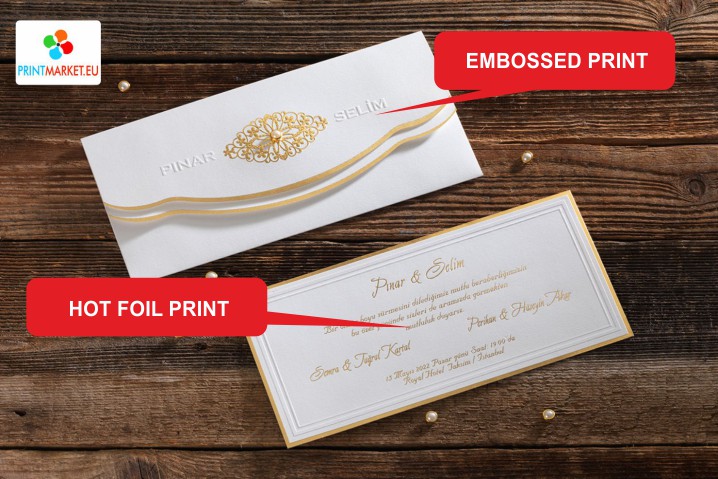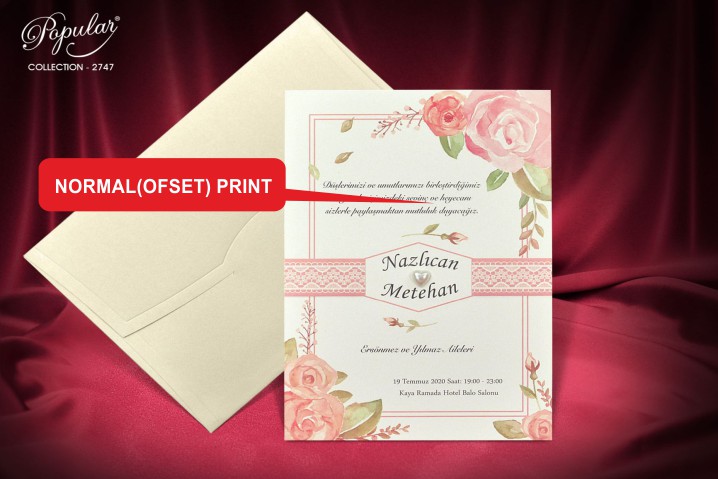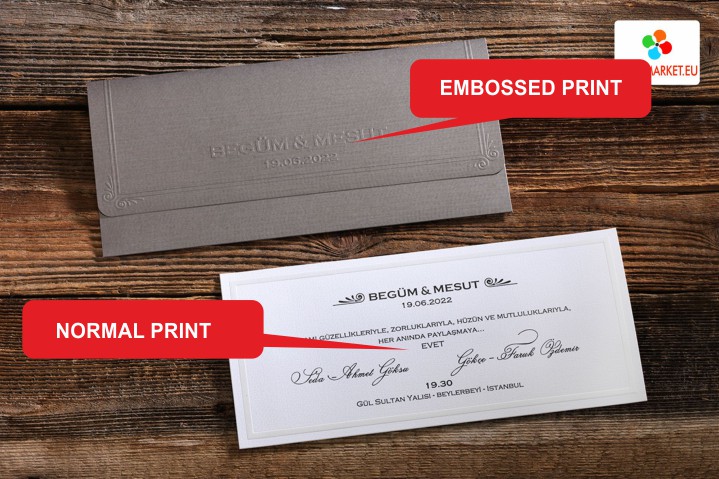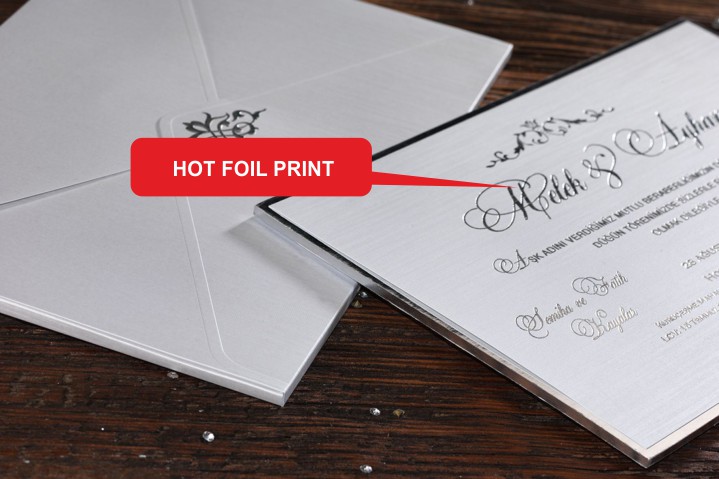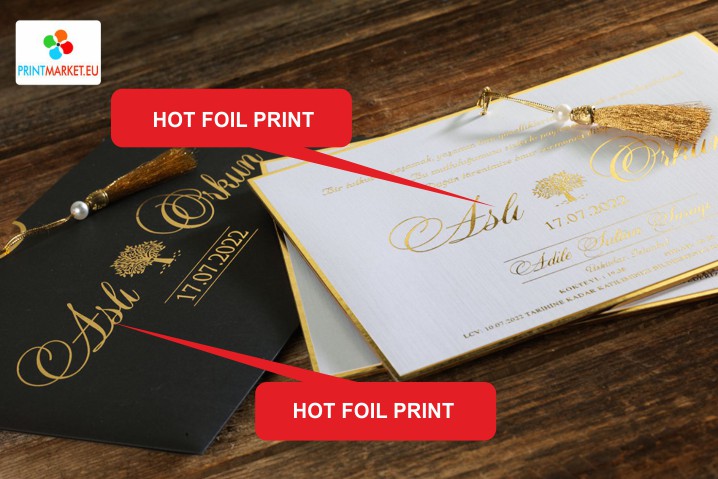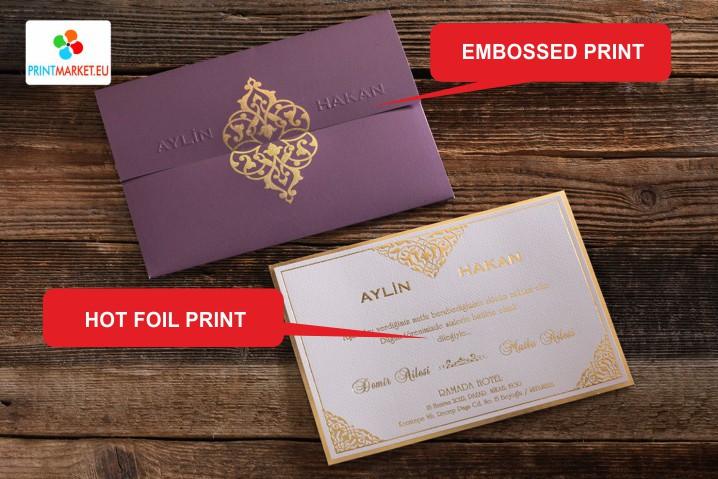 Kind of sticker:
Matt Sticker