Guarantee and Security Label
---
There are 100 labels in a package.

These labels are sized and set package by our company according to your activity.

Air and shake the papers before you use them.

This product conforms to machines such as Lazer, Inkjet, Matrix and Digital reproduction and offset printing.

Labels (Matt) uncoated surface is dull, and that they are made of natural paper, they can be used in all varieties of printer. The surface immediately sucks the paint and dries immediately. However, the painting makes a little dull colours due to its absorbency.

Our labels are imported and are made up of well-known brands.

The back is dotted so that the opening is easy. It is to say that you can very easily take off one of the other adhesive and support.

You can cut out and use it after printing as a layer of one piece.

We can give you a special price for your many orders.

Furthermore, if you wish, we can also provide you with special printing services for your orders to many. You must send us the exact number and the model of printing for the print service. Please send by e-mail the records and information to the address which is info@printmarket.eu

A part from these, we have also cut specially sized labels. If you know the dimension, the measurement and the number you want, we can give you the best price.
What is special printing
This is wedding card available only for special printing stystem. Special printing is not normal or offset printing.
Special Printing Methods
Hot Foil Printing
Emboss Printing
Special Printing Costs
Cliche is required for special printing. It is a long and troublesome application that requires manual labor.
Special printing is only available on designated wedding cards.
Some special prints are applied on some wedding cards. It is applied to the front and back of some cards, to the card and holster part of some cards, and to the labels and envelopes of some cards.
Some cards and envelopes are also embossed.
These details are clearly visible in the product illustrations.
Application costs are different for each product and are indicated on the product pages.
The specified printing fee will not change in the order of 1000 pieces. You will pay the same fee for 50 pieces or 1000 pieces.
Changing Printing Options
You just need to pick your wedding card and add a basket. If the card you choose is suitable for special printing, the system will automatically add an extra fee. If you want blank and unprinted cards, you will have to go to your basket and choose from options.
No printing fees will be charged for cards that do not require special printing. The printing fee for offset and normal printed cards is our company's gift.
 
Print Samples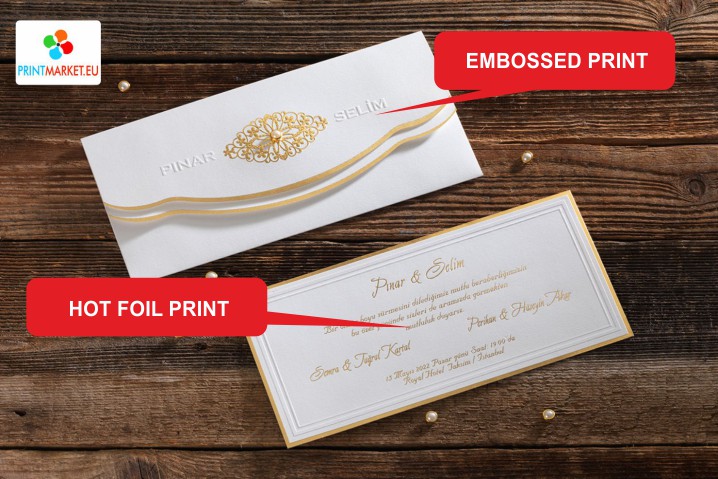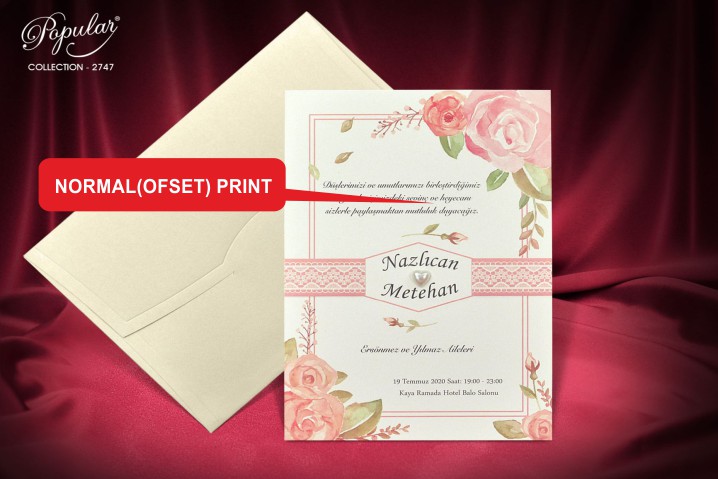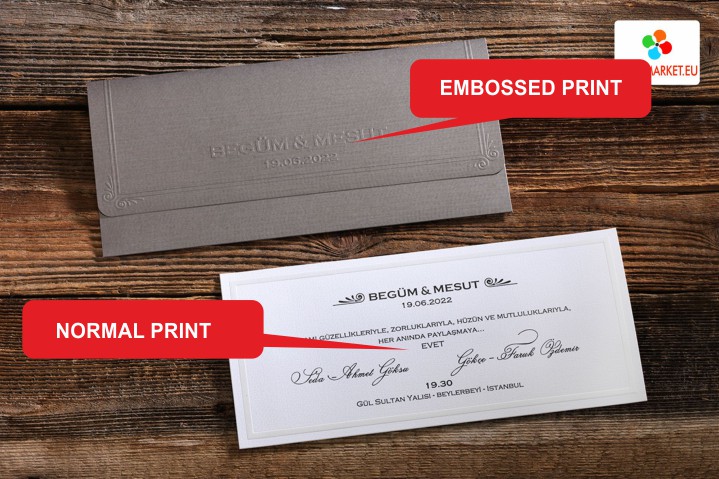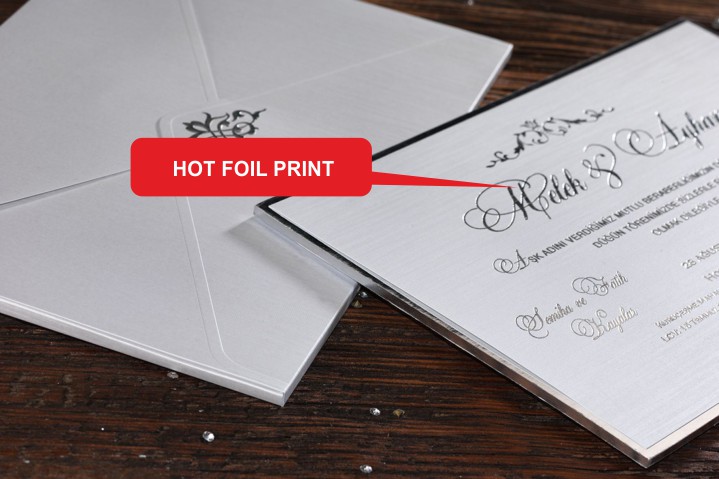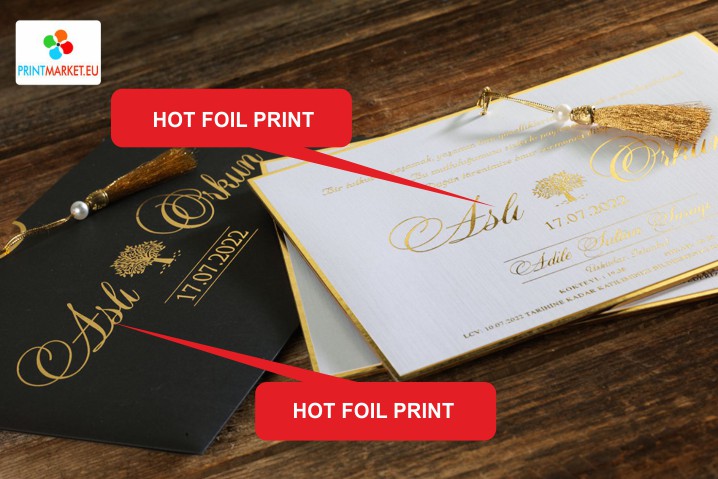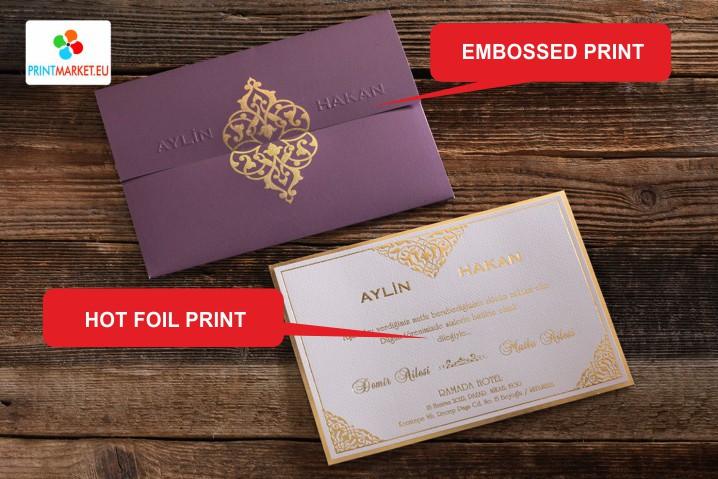 Kind of sticker:
Guarantee and Security Label